WATCH 3:33 MINUTE PREVIEW... GO TO REAWAKENPROJECT.COM FOR iPAD & PRINT EDITION!



MOVIE SYNOPSIS
Be Inspired by Native American Storyteller, Kenneth Little Hawk
• Increase your love and respect for all life
• Share your creative genius and unconditional love
• Tap into your own inner potential and trust your intuition
REAWAKEN is an inspirational movie about opening your heart and expanding your mind. American filmmaker, John Pritchard encourages you to tap into your own inner potential by increasing your creativity, intuition, and laughter. The film features Native American storyteller, Kenneth Little Hawk, and five other champions of the human spirit: Grammy Award-winning musician, Fred Lipsius; Writer/Editor, Deborah Brown; Boat builder/Entrepreneur, Gene Carletta; Energy Medicine/Health expert, Susan Stone; and Master Woodworking instructor/Guitarist, Jim Markham.
REAWAKEN promotes optimism, compassion, and hopefulness. The movie is presented in 5 multi-dimensional parts with additional Bonus Footage:

PART 1: SPIRITUAL GENIUS
PART 2: LAUGHTER
PART 3: CREATIVITY
PART 4: INTUITION
PART 5: UNCONDITIONAL LOVE

REAWAKEN will not only help you recognize the spiritual genius within you, but also encourage you to be more helpful to your family, friends, co-workers and the world-at-large. Is there anything more important? Open your heart. Expand your mind. Love and laughter connects us all!

A companion Movie-In-A-Book™ is now available for the iPad as of December 12, 2012.

---
WHAT PEOPLE ARE SAYING:
"A truly epic undertaking, and inspired result." Perry Vayo - New York (see review below)

"The film Reawaken has the potential to wake us up---especially to reawaken our faith in our creative genius. Along with quotes from great thinkers, the film gently leads us to expand our minds and recognize our own genius and, thus, love of self. Because love is the soul of genius." M. J. Milne - Vancouver, Canada (see review below)

"What a beautiful movie... what a gift & what a multi-faceted message of life's MOST important components!" Janie Wilhoit, Georgia
"REAWAKEN, carries a vital message to all of us, and especially in this day and age. Great film!" Asaf Sirkus, London - England
"I LOVE your movie!!!" Brad Szollose - New York

"It appears that the meek shall but inherit the earth...Great film." Hemi J. Rose - Melbourne, Australia
"The movie is great and a great idea to communicate. The soul of genius!" Toby Ballantine - Florida
'Watching Reawaken really made me think. A truly inspirational movie with a positive uplifting message!' Tassos Spiliotopoulos - London, England

"I think this film will help a LOT of people!! It helped me just now! It reminded me about things I needed to hear." Todd Howard - Massachusetts

"Loved it from start to finish." Mary K. Michel - Florida

"This film is a gift to those that are ready for growth or an awakening in life! I will definitely recommend it to all the people I care about and beyond." Danny Concepcion - Missouri

"BRAVO!!! Great film. It's intelligent, thought provoking and pulls on the heartstrings." JoJo LaRiccia - Massachusetts
"A comprehensive piece of work… giving us insight and the chance to reflect on who we are and who we can be." John Gigantelli - New York

"Such a simple yet elegant message. Laughter, Creativity, Intuition… these are the qualities that make us humans unique, so it is important to dedicate time to focus on them and foster them to their true potential. I especially enjoyed the nature shots in the Creativity section. The music of course was excellent." Shane Woodall - California
"First of all, I LOVE the title!! And then to see how you created the segments to connect to people at all different levels, it was all great!! And I LOVE that it's all about LOVE!! I loved the spiritual exercise with the waterfall!! The photography was stunning, and all the comments from the people were wonderful!" Dianne Kleber - Arizona
"The visuals and directing were flawless. It is good to make the statement that we are one tribe." Martin Kimeldorf - Washington
"This movie is amazing because it helps me understand that we're all connected and that love is the most important gift that GOD wants us to share with each other." Isla Chevalier - Massachusetts
"I was very touched by this presentation and I intend to share it with others. Love is the key and the the way we act and react to it." Luc Chevalier - Massachusetts
"Enlightening. Must See. Positive people talking about positive attitude and how to 're-connect' and focus our attention on the small wonders we take for granted which lead to a much larger enlightenment." Rick Calic - Oregon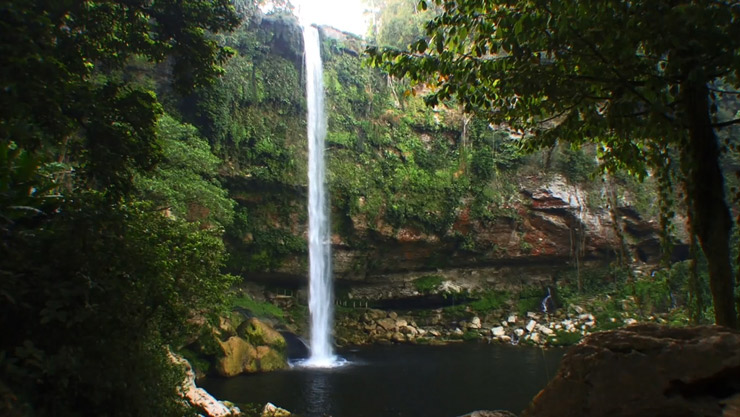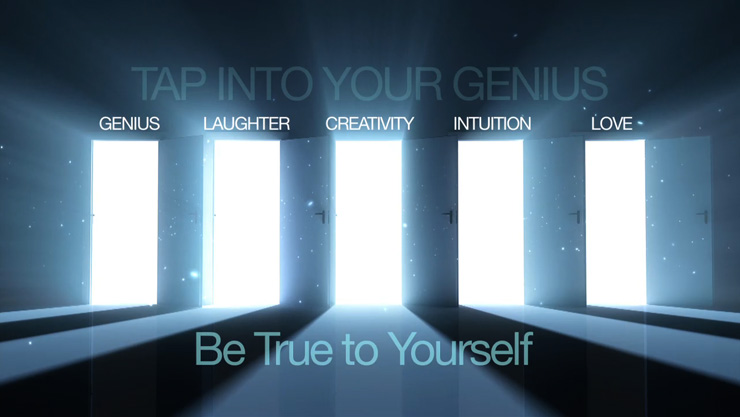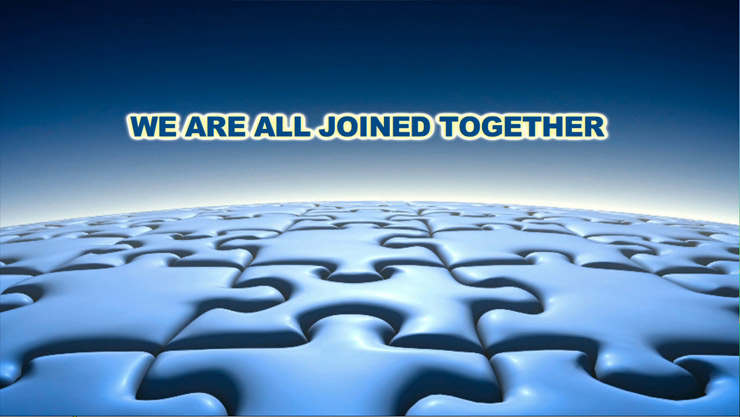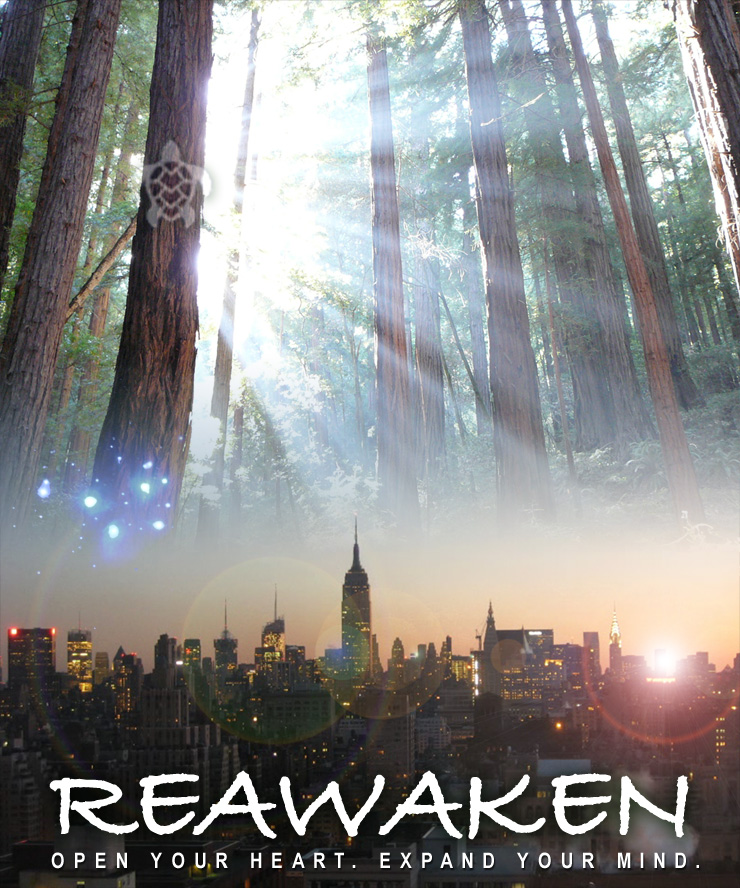 ---
REAWAKEN REVIEW - "Share Your Genius" by Perry Vayo - 12/7/2011

The message and the genius of Reawaken, the first in what promises to be a long line of inspirational films from Eternal Ways, is a simple and direct one: "Share Your Genius" and the world will become a better place. The problem for me, and most other people is, we don't consider ourselves geniuses. Well, according to Eternal Ways filmmaker John Pritchard, I'm wrong. The essential lesson of Reawaken is that we are all possessed of genius, it is innate within us. We simply need to reawaken to that reality and begin to spread our genius around to improve our lives and the state of the whole world. Through the use of poignant quotes from notable thinkers, philosophers, artists, and other geniuses from down through the ages the film drives the point that all genius is rooted in love; love of oneself, and love for all of life on earth. Love is at the center of all creativity, and creativity is where genius is born.
The spiritual mentor of the film is Ken Little Hawk, a noted Native American story-teller and philosopher. He is poignant and humorous at once, and his warmth and charisma radiate the essential message of the film that genius is based on love. The film deftly interweaves the stories and reflections of Little Hawk, and those of other real-life folks who have already found ways to rediscover their own genius and share it with the world around them. Artfully co-mingling their reflections and personal insights with inspirational images, a few simple exercises, and a brilliant original score that floats in and out of the film almost unnoticed, we are delivered at the conclusion, to the realization that personal fulfillment is well within our grasp, and better yet, easy to attain if you are of a mind to do so. To quote Little Hawk, "laugh more, smile more" and the world around you will begin to change for the better.
Far from being another over-blown, hyperbaric, new-age mind-freak, Reawaken leaves the novice gently inspired by the simplicity of it's message, and the more seasoned seeker of truth reminded of how simple it really is to attain more peace, love and harmony in their lives and the world. That is no small feat, and it is just one of the reasons I love this film.
The movie itself is just the tip of the proverbial iceberg. It supports and is supported by a web-site and a companion book that takes the message of the film and transforms it into an effective and rewarding curriculum that anyone can use to increase their personal creativity, their happiness and finally, their genius. If we all then share that genius with everyone we meet we can't help but to change the world for the better, and that's really what Eternal Ways is destined to do.
This is a solidly inspirational and accessible film that I enjoyed watching and learning from. Reawaken gave me a spiritual poke in the ribs, and that is just what we all need from time to time.
—Perry Vayo, Media Producer

---
REAWAKEN REVIEW - "Begin Your Spiritual Quest" by Marilyn Milne - 12/5/2011

REAWAKEN is an inspiring film; thoughtfully produced and directed by filmmaker and author John Pritchard. Informative and a delight to watch, Pritchard has tapped into his own genius to create this project. I especially value the words of those interviewed and also the meditation exercise.

The film REAWAKEN has the potential to wake us up---especially to reawaken our faith in our creative genius. Along with quotes from great thinkers, the film gently leads us to expand our minds and recognize our own genius and, thus, love of self and others, which is possibily our goal if we want the planet to evolve in consciousness. Love is, after all, the soul of genius.

This film is also an asset to the Conscious Evolution movement now breaking ground thanks to Barbara Marx Hubbard, Gregg Braden, and others. In the coming year our lives will accelerate and change dramatically. As I teach in my book, it's time we trust our inner guidance and, thus, know how to tap into Source or Soul.

Pritchard gives us a meditation to try. If you go within and listen meditatively, denying any mind thoughts to enter, it allows your heart to open to higher Source. The simple exercise gives us an important breathing space in order to validate our relationship with our higher self.

A wonderful film to once again begin your spiritual quest.

—M. J. Milne, author of 12 Golden Keys for a New World; www.12GoldenKeys.com


---
ABOUT JOHN PRITCHARD
John Pritchard is the creative voice behind the REAWAKEN Project, having directed the REAWAKEN movie, written the REAWAKEN book, and designed the REAWAKEN Online Training Program (the training program will be released in early 2013). In addition to his career as a Creative Director and Filmmaker, John has been teaching and coaching individuals how to achieve greater success in their lives for the past thirty years. Visit GetMoreCreative.com to learn more about John.

---
ABOUT ETERNAL WAYS

John is the founder of ETERNAL WAYS which is a new multimedia publishing label whose mission is to produce inspirational films, books, and websites for spiritually-minded audiences around the world. The REAWAKEN Project is being produced and distributed by ETERNAL WAYS.

ETERNAL WAYS is the publishing division of Pritchard Digital Arts.